Post-Pandemic Era -SNBC Launches Smart Food Delivery Solution for School and University
The spread of COVID-19 in worldwide has forced people to change some of their lifestyle. Since person-to-person contact is a major risk factor for COVID-19, people who used to eating out or ordering takeaway tend to avoid any face-to-face interaction and enjoy meals at home now.
Now as university students are returning to campus, how to dine safely in campus concerns both students and their parents. Most universities suggest students stagger meal time and take food away to avoid large gathering.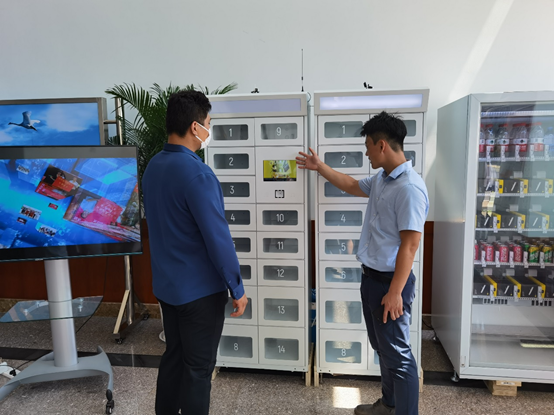 Based on the demand for contactless food delivery and dining at a distance, SNBC developed smart food delivery solution. Students can order meals online and the restaurant/canteen take orders and prepare meals which will be packed properly and placed in the food pick-up locker near the dormitory by delivery staff. Then students will be informed to pick up their meals from the locker. SNBC smart food delivery solution can efficiently reduce time students spent in the restaurant/canteen, lower the crowd density and reduce the risk of pandemic transmission by eliminating human contact during deliveries of food. Besides, this solution can help with problems such as poor hygiene of takeaway from outside the campus, loss of takeaway and less orders of the restaurant/canteen.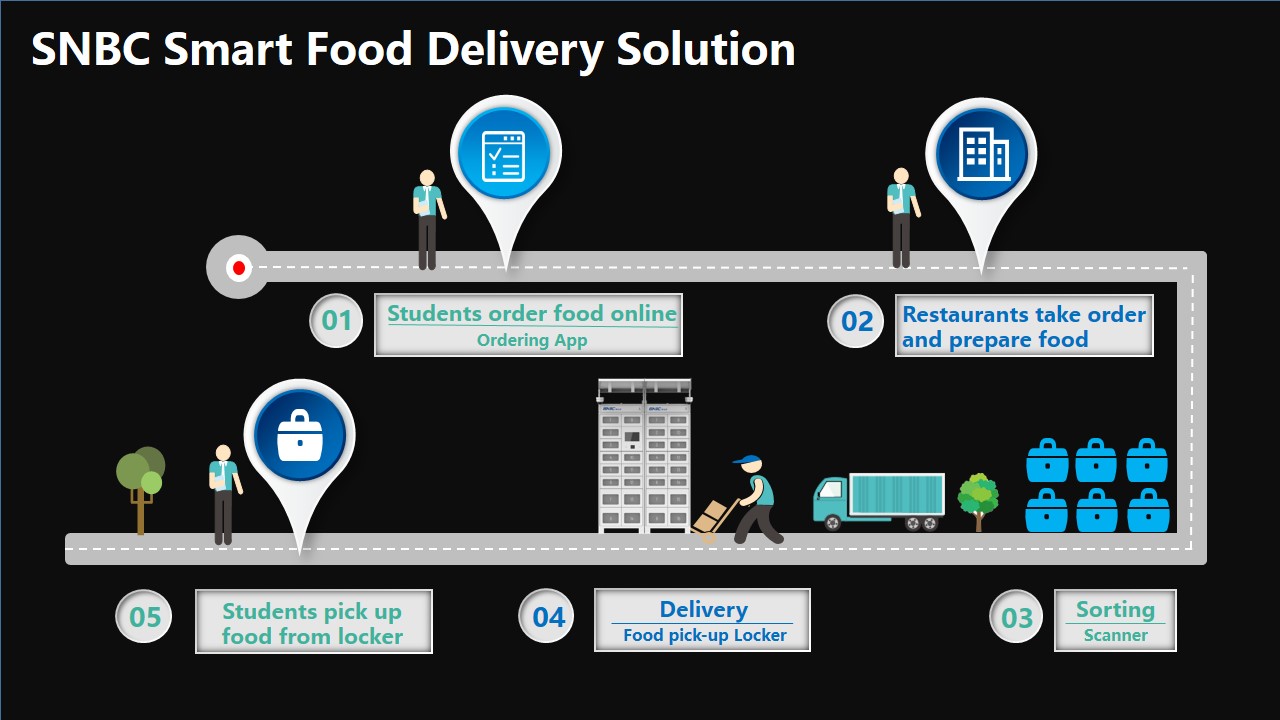 By now, SNBC smart food delivery solution has been operated in some large schools and universities and gained wide popularity from both students and school authority.