Congratulations! The SNBC Commercial Refrigerator receives "2023 ENTERPRISE STANDARD FORERUNNER" certification.
Recently, the SNBC Commercial Refrigerator Enterprise Standard Q/1001SMKJ016-2023 has been evaluated by the China Institute of Standardization and meets the "forerunner" requirements in the standard, successfully becoming the "forerunner" of the enterprise standard in 2023.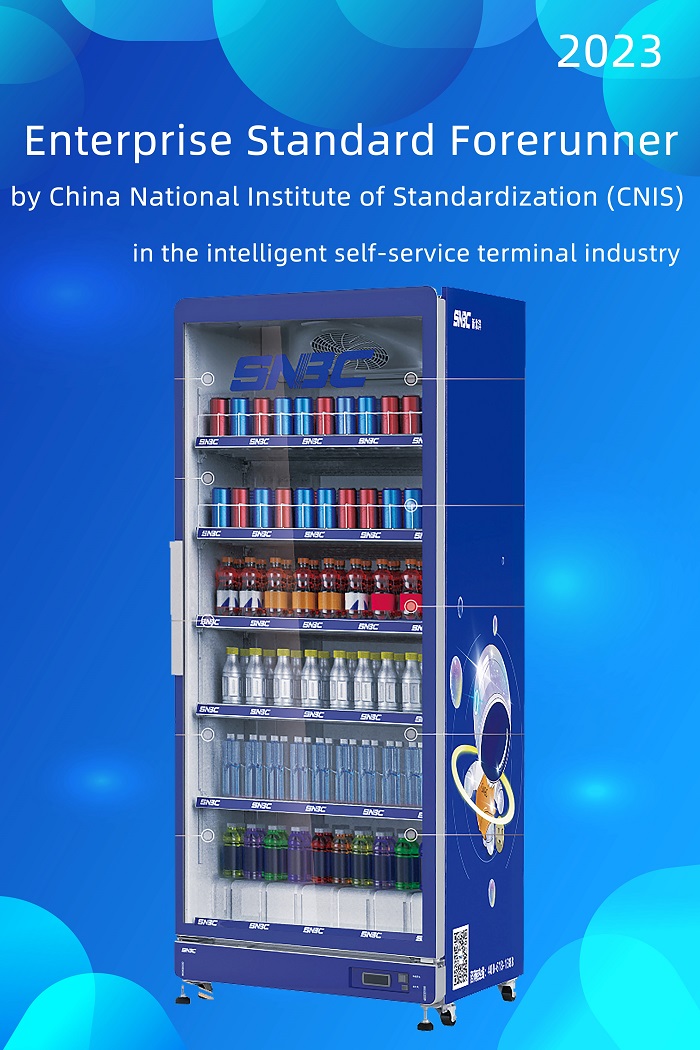 Enterprise standard "Forerunner" refers to enterprises whose core indicators of product or service standards are at the leading level, and have a demonstration and leading role in improving product quality and industrial innovation and development in the industry.
SNBC Commercial Refrigerator has been approved as the "Forerunner" of the 2023 Enterprise Standard, and has gone through the testing of three major types of basic indicators, core indicators and innovative indicators, including a total of nearly 20 indicators such as the operating temperature of the refrigerator, condensation, start-up performance, noise, refrigerant type, etc., and the results of the tests are all at the advanced level, which demonstrates the excellent product quality and quality of the products of the Forerunner.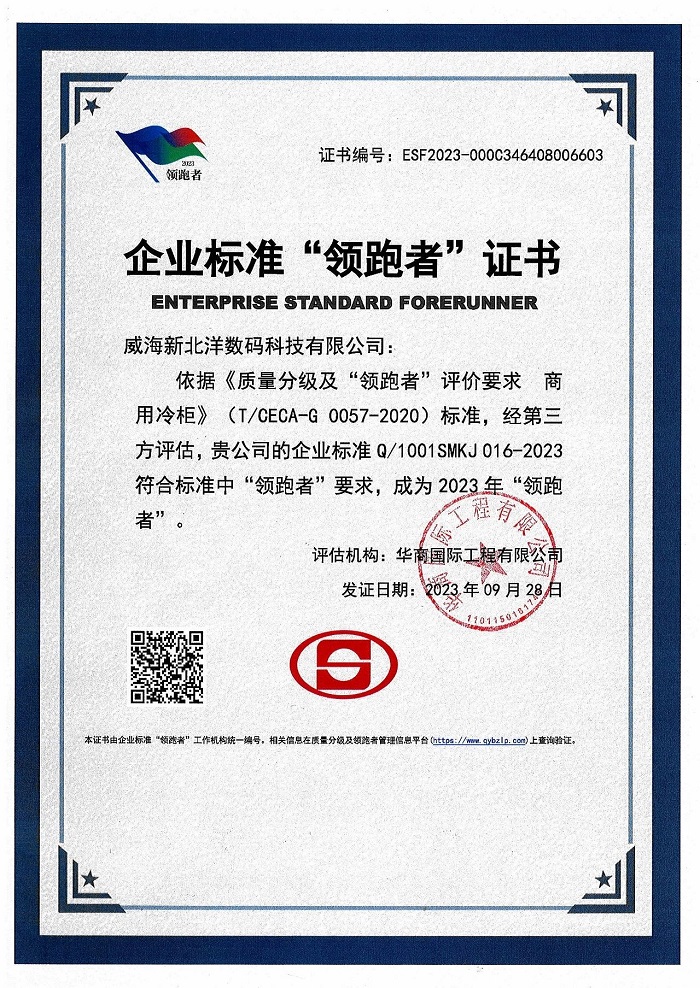 The product is independently developed and produced by SNBC.
1.    Industry-leading refrigeration and energy consumption performance, and consumes 35% less power than the Level 1 energy efficiency standard, which can significantly reduce operating costs;
2.    Strong refrigeration capacity and only takes 15 hours to heat up to an average of 5°C at full load;
3.    New elegant appearance design, with full-size glass windows, aluminum alloy frame and photosensitive logo;
4.    Fully utilized warehouse with large space capacity;
5.    Low noise and good user experience, which can bring high-quality experience to consumers.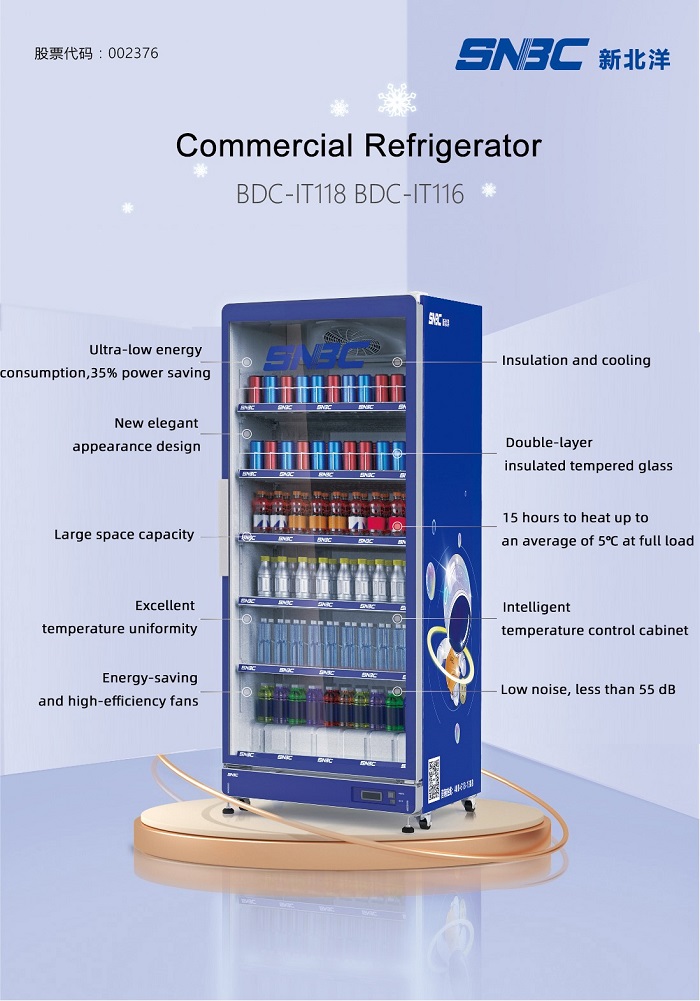 In the field of intelligent self-service terminals, SNBC has complete product R&D, manufacturing and service capabilities for this product line, and some customized innovative application self-service equipment has served leading customers in many industries.
In the future, SNBC will give full play to its leading role in the field of self-service terminals, adhere to technological innovation and market orientation, continue to lead the product upgrading and technological innovation, transform innovative achievements into standards, and enhance the competitiveness and influence of the products.